#171 - Discovering the value in swine research
Nov 14, 2022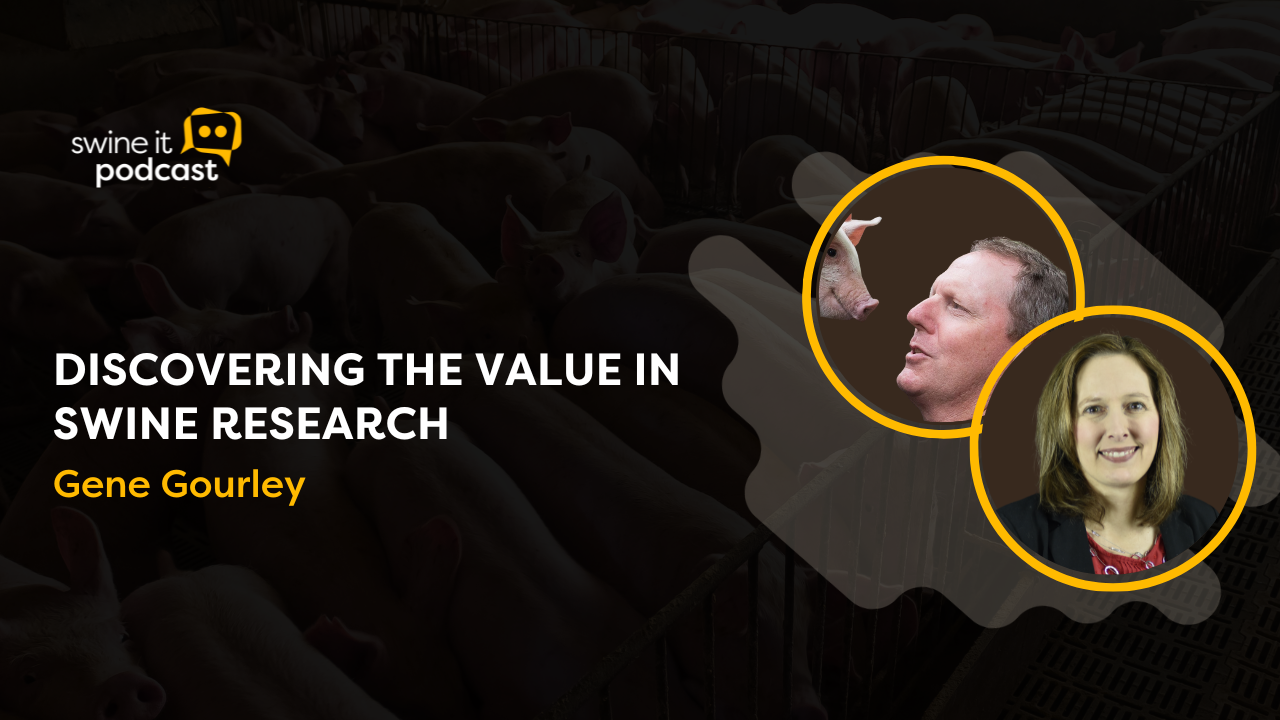 Everyone performing swine research loves to see one thing: p<0.05. We love to discover those significant differences and hope to find something that will be beneficial for our nation's swine producers, but sometimes there's still value in no significant differences. In today's episode, I talk with Gene Gourley about the value of swine research in our industry, what we can extract from the data, and how to determine if your farm would benefit from a research facility.
What you'll learn:
The value of internal research

The issues of research

Analyzing the data

Common pitfalls of research
Meet the guest:
Gene Gourley, a 5th generation farmer, obtained his BS in Agriculture and a Master's Degree in Animal Nutrition at Iowa State University. Along with his three brothers, they own Gourley Brothers LLC which farms 4,000 acres of row crops and has a 5,000 sow farrow to finish swine operation that markets approximately 130,000 pigs annually. For 28 years, he was Director of Nutrition and Research and part owner at Swine Graphics Enterprises, a 28,000 sow farrow to finish swine operation. In 2013, he formed a consulting company, Gourley Research Group, where he consulted with SGE (now Cactus Family Farms) and conducted commercial research trials. He owns two wean-to-finish research facilities with a capacity of 4,800 head and 240 test pens. He's also a co-owner in another 1400 head (68 test pens) wean-to-finish research barn along with a 2600 head (144 test pens) nursery research barn. He also conducts sow research in his family's 3,200 head sow farm in Minnesota. He served on the Iowa Pork Producers Board of Directors for seven years and is on their Research Committee.